Joined

Apr 26, 2017
Messages

73
Awards

0
Update... Asked some Questions to my Trademark Lawyer yesterday... Got reply today..
TM Lawyer Response.... ( Your assessment is pretty good, Laurie.
Since it's a relatively large time and money investment on your part, it's still a good idea to get a lawyer's opinion on potential copyright infringement. You've done what you can to minimize the artistic elements of that, which is great, but having a proper legal opinion would provide some comfort to me, were I in your place.
If you're careful about your designs, your names, your plot points, and your general lore, you should be able to avoid most of the major pitfalls. You probably know enough about MPL to dodge the big ones.
This would have been much easier about 100 years ago...)
Here is two Samples of my Stories...
Here is the First Sample in My Written Novel Series . ~~~~~~~~~~~~~~~~~~~~~~~~~~~~~ The Cryptic Grim Shadow (Once a Unidale ) is now a vile evil entity. With a sinister plan in store fo...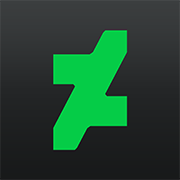 www.deviantart.com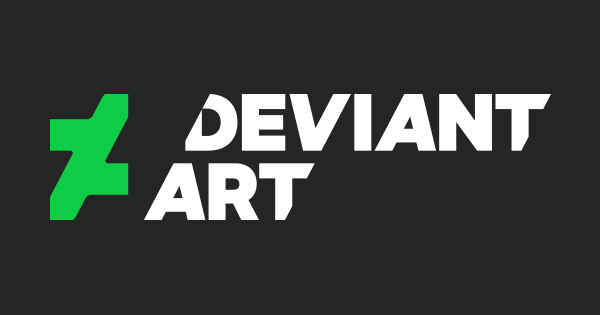 Dumping the Birthmark part of the story. True one Kingdom was created for the Birthmark less Creatures.. However the Story itself is far more valued focused directly on the characters and th...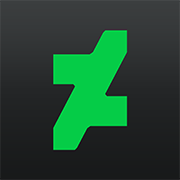 www.deviantart.com
Do they stand out enough, what do you think ?
Just Finished a New Character a day or so ago..,

You can see the Style Changes here.. Dumped the Birthmark look., There will he Birthmarks in the future, however just like us it would be more like a blemish of a different unique color. How am I Name Wise Should I change any ? What do you think?
Yes there are nowyou Three Stone Crystal's in this world. However I had so much fun making them I want to design more.. What do you think, should I Craft More Stone Mystic Crystal's?

Even the Guardians have their own Mystic Relics...

Your advice Guidance and Direction would help me into this Journey of Creativity. That Reminds me Got to get back to writing, or I'm not going to sleep Tonight, plus I want to make more room for dreaming new stories to write.
Will keep you all updated.. Thank you for your Kind Words and Support. Feel free to toss in some advice, Your Input is highly important.
And no matter how great or small, yes even Spitfire"s who Tell it like it is, Is welcome. I learned the Value of True Pure upfront honesty.
Want to Vent and call me Crazy, Yup I welcome this too.
Hugs Everyone.
~~~~~~~~~~~~~~~~~~~~~~~~~~~~~
My Registered Copyright For My New Current Artwork Designs Got approved Today. Now I have to wait until The Government of Canada Sends it out.
I learned that Copyright Protects artwork made before the stamp date, not after. in order to protect my new artworks now, have to get a Current Copyright Certificate. So the New Stuff will be Protected in Volume 2.
Future works made after the date, will need a New Copyright as well.
I'm new to all this however, I'm learning as I go.
as a Special Treat a new Species..... Sharnoda


~~~~~~~~~~~~~~~~~~~~~~~~~~~~~~~~~~~~~~~~~~~
Looking over my Designs one stands out above the rest.

I love her Furry Body... So I'm making it Official.. Going to Ditch the Curve in Favor the the Stylish Furry Look... For all My Clyonies, Unidales, Clyasus, and Clyuniasus.
so far, how do you feel with the fur style look.
~~~~~~~~~~~~~~~~~~~~~~~~~~~~~~~~~~~~

What do you think of my Trademark Logo. Will this help Clarify the Confusion Between Both Brands ?
The reason I Chosen the Word '' Clyony '' Is because The Clyony was the First Species in the World to Evolve .
Brief Bio What is this all About..........
"'Almost two years ago I started off with a single Doodle, gave her a name and a few random stories. Within that time frame the content grew in a Massive huge Size.
Illustrated over 100 characters.. All are from my Written novel series. Granted they are not all loaded in my Deviant Art page
Over 30 New species, many different and creative worlds. Guardians of ( earth, fire, Air, water,) protectors of the North and South pole, Keeper of the sun, keeper of the moon. Keeper of seasons Summer, Fall, Winter, Spring.
And way more...
All written works all planned out
many chapters, written. planing to publish novels in my Work..
I put my heart and soul in what I done. I love to create. So I decided to register a Trademark my Logo. here in Canada . That flows with The world I built and created.
Thank you all For Your Kind Words and Support.
Will Keep Posting Updates on Progress on my Trademark
Hugs
Laurie Ann Garland ( Future Registered Trademark Owner In Canada )
Last edited: