The "Mystery" Pony from Firefly's Adventure
Joined

Apr 22, 2006
Messages

365
Awards

0
Hi all,
I don't usually post over here, but I thought I'd share. I haven't found a Rapunzel at a flea market yet (hey, it'll happen) so I decided to go ahead and make one. I've never been much into customs, some are very pretty, but I'm more into restorations. I've gotten pretty good at restorations so it's hard for me to find ponies I wouldn't feel guilty about customizing.
This was a TAF Love Melody who would have needed a full body re-paint, then all her symbols re-painted, then her hair-re-pinked, so I figured, why not give it a go? For a first try ever, I think she turned out pretty good. I totally cheated on the symbols. No matter what I tried I couldn't get the lines thin enough, so I re-colored a scan of Rapunzel's symbol in paint.net and just printed it off and glued it to her, then sealed it, so it looks painted.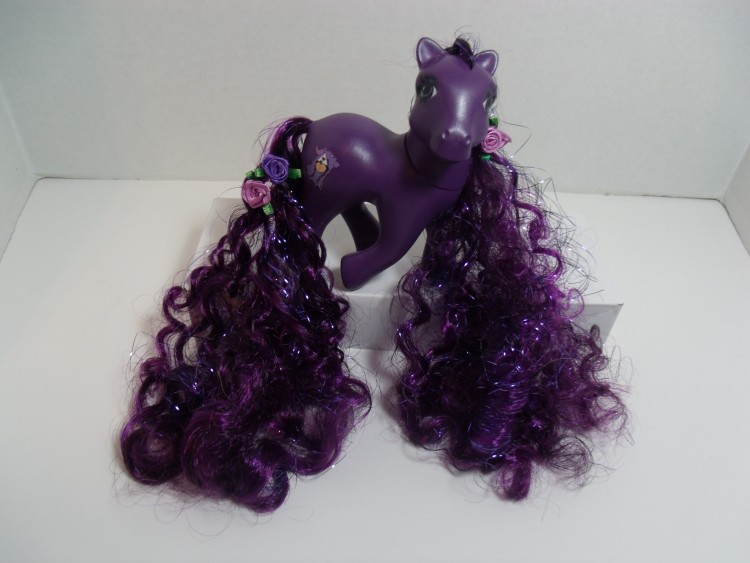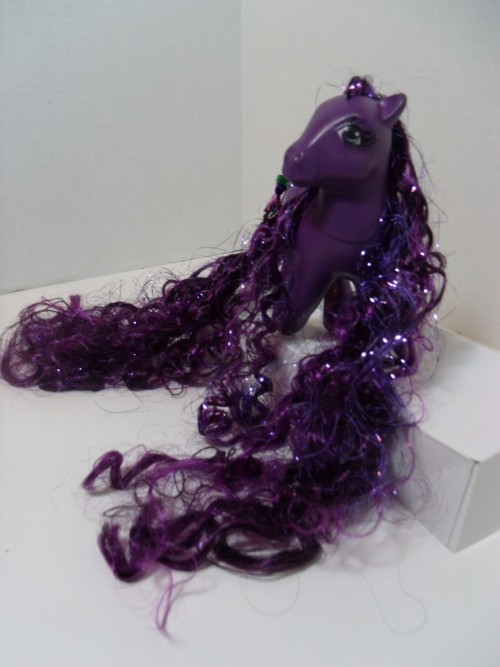 I have the supplies to do a traditionally colored G3 and G4 of her, and I won't feel guilty murdering Pinkie Pies, so I think I'm going to try more versions of her. It is a little addictive, I'll give it that.
Last edited: