Joined

Jan 7, 2010
Messages

644
Awards

0
Star Song is recovering after being attacked by a Zhu Zhu pet early this morning. The incident occurred in the play room when Baby Bella activated all three of her hamsters at one time. Pip Squeak Zhu Zhu has been charged in the incident.

Pip Squeak was apprehended by Recyclebella, who turned him off and went off to find a Philips head screwdriver. At that point, the Zhu Zhu suddenly shifted into reverse, freeing Star Song. Star Song escaped with only minor damage to two strands of tinsel and is recovering nicely on the pony shelf.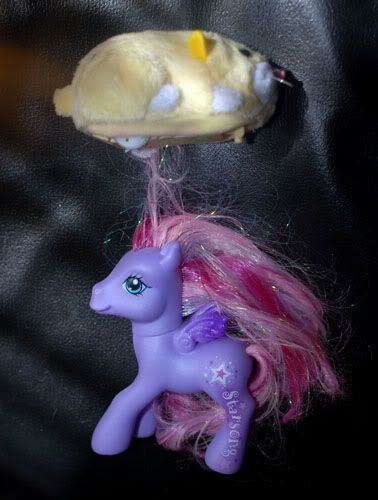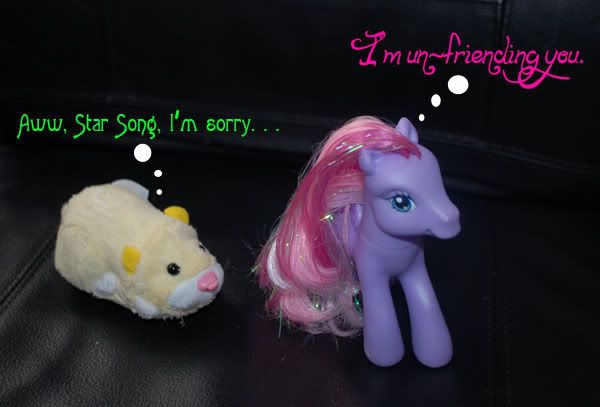 Just a reminder—don't let your ponies and Zhu Zhus play together! I thought we had learned this lesson at Christmas when Mr. Bella put one in my most image-conscious cousin's hair and it had to be removed with scissors. Both times I could see it coming, but it was just too late. . .

Incidentally, this made me realize that I have more Star Songs than any other pony. Here's a pic of most of them. I know it's not a huge number, but it's a lot for my small-ish collection.