Joined

Nov 16, 2014
Messages

24
Awards

0
Hi pony peoples, long time no see! I'm currently ill and very tired, this might be a bit disjointed and scrambled so apologies in advance
I'm looking for some feedback/advice. Feedback on some pony jewellery I've made and advice on how to go about selling it; I've never sold crafty stuff before and I'm not sure where to start! I know that this forum is for artwork but I'm hoping you won't mind a crafty interloper. I have some specific questions, but first there's splashy pictures and some exposition.
I'm making jewellery based on the wings of the G1 and G4 pegasi. At the moment I have two styles of G1 adult wings, G1 baby wings, G1 newborn wings and G4 adult wings, so five styles altogether.
The style 1 G1 adult size wings, here shown as two pins (they look great on either side of a shirt or coat collar):
Style 1 G1 adult wings as a pendant on the left, and on the right is the G4 wings:
G4 adult wings as a pendant and the back of the pendant, all the pendants have silver plated findings sealed onto the wings with more resin, so they're very sturdy:
And some more G4 wings, the ones on the left look a little wonky as I was looking for an angle that shows off the gold sparkles in the clear blue resin: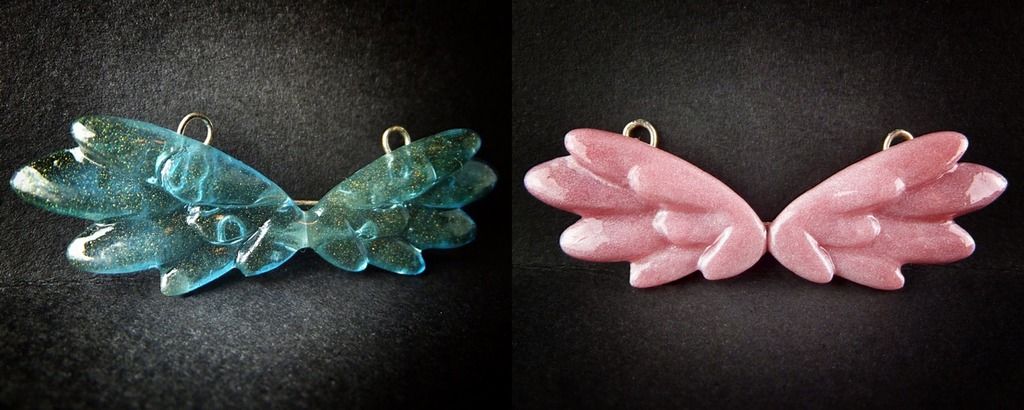 Semi-transparent shimmery G4 wings filled with 'bubbles' and the G1 newborn wings inset with silver stars (that you can't really see in this pic, darn) made into dangly earrings:
G1 newborn pendants: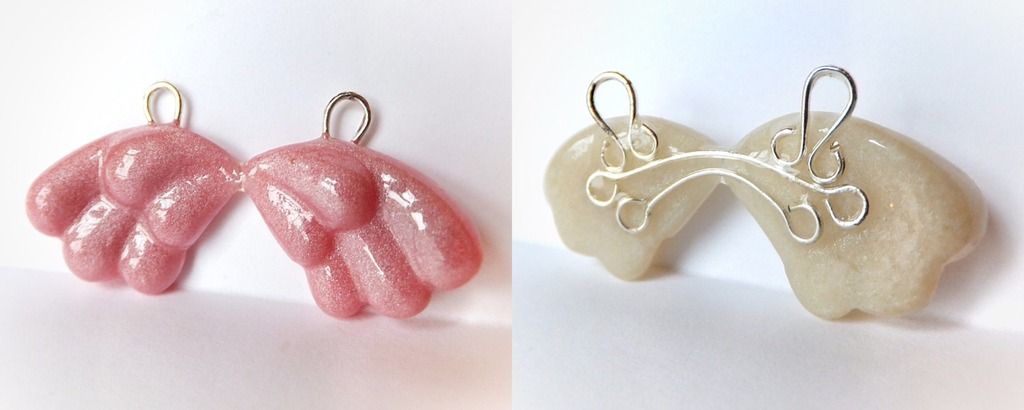 A G1 baby pendant and a detail shot of a glittery G1 newborn pendant: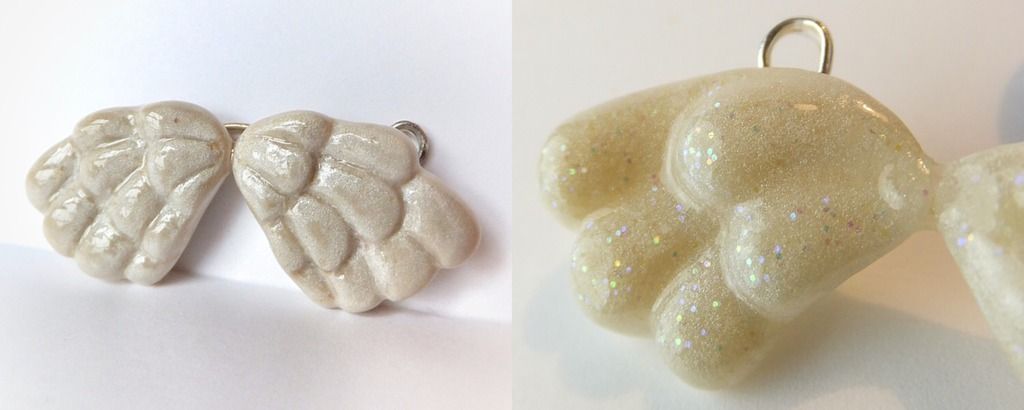 G1 two-tone baby pendant:
Style 2 G1 adult wings with butterfly embeds: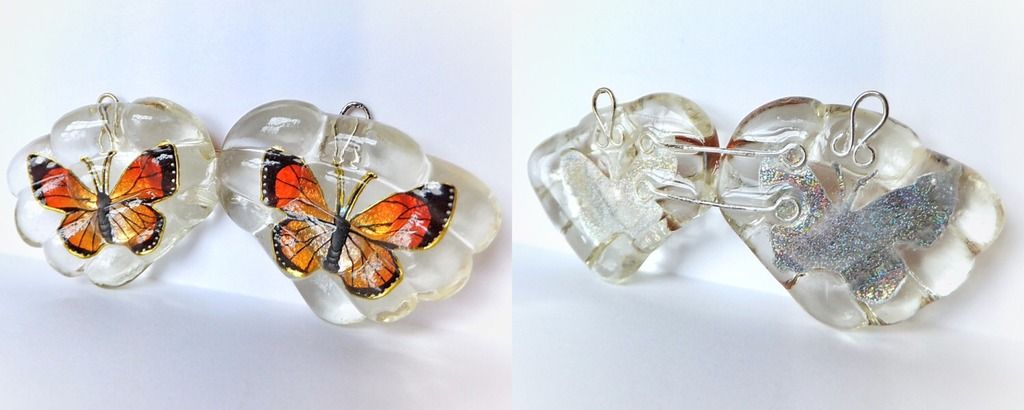 And finally a couple more style 2 G1 pendants: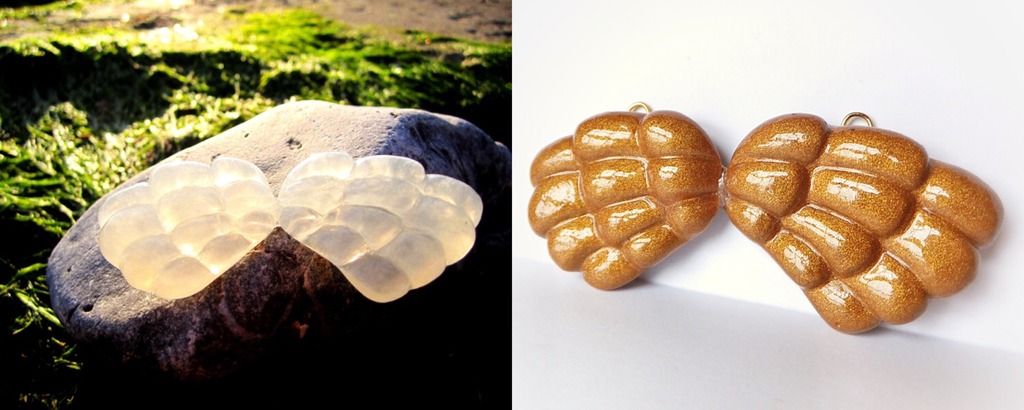 These were all actually made four years ago and they look as good now as then, they're pretty solid. Since then my resin casting skills have improved and when/if I start making these again I'd be able to achieve a lot more different effects and colours. I also would like to make miniaturised versions of the wings to make earring studs out of.
I've worn versions of these wing pendants out and about and received lots of compliments on how cute they are, all from people who had no idea that they were My Little Pony wings.
That's probably enough exposition now! On to questions:
What would be the best platform to sell these? The pony boards/Etsy/other?
I have sterling silver chains that the pendants look great on, but this obviously pushes the price up. They can also be worn with an existing necklace, but this doesn't look quite as nice as a fitted chain. Should I offer them with chains/without or have a cheaper option such as cord?
How much of a pain is it to offer custom pieces? I can make pretty much any colour, with or without inserts, matte or glossy etc. Are commissions more of a hassle than they're worth?
And finally, any ideas on how to price these would be very, VERY appreciated!
Any and all questions and feedback welcome