Joined

Apr 25, 2012
Messages

1,695
Mommy and baby g1-g3 Gusty




~~~FOR SALE: $65.00~~~



as a 2 piece set only
message me if interested
No holds or trades accepted
Shipping is extra
Generation 1 Gusty mlp redesigned as generation 3 art figures, as a mommy and baby set. The mom has reversed hair colors, and I made them similar to the original color family as the original Gusty hair colors but I did my own thing.
And then the baby Gusty is largely designed after the cartoon version of Gusty, but I made her hair color monochrome.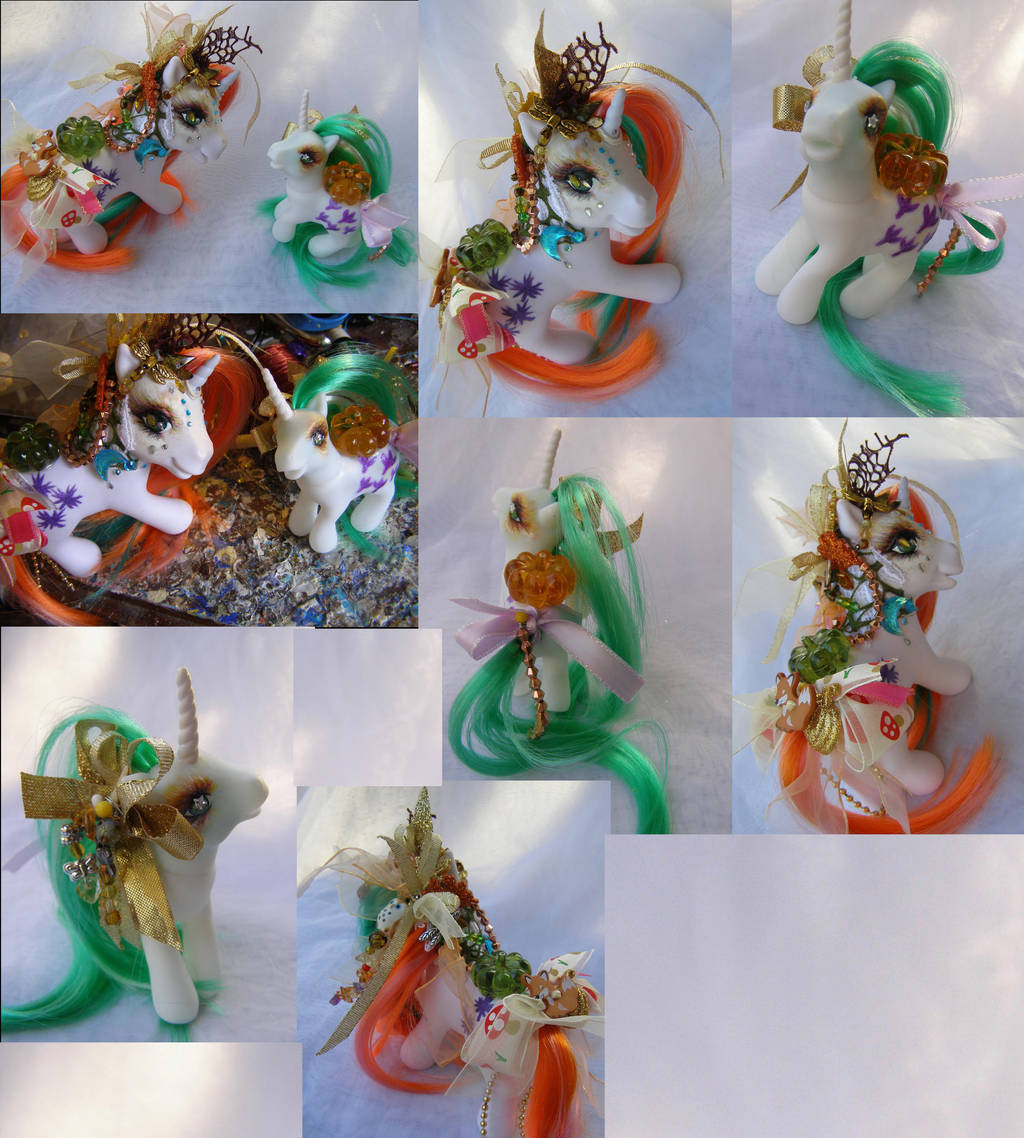 The mom's pony base is a custom engineered figure of a g3 body with a different g3 head, and the horn is from a g4 princess.
Baby's pony base is a fakie g3 with a g4.5 princess's horn. Left the original body colors for these.
Eyes and cutiemarks are hand painted in my style, then sealed in artists Varnish.
Both their manes and tails are rooted in nylon mlp dollyhair.
Momma Gusty's hair blend is Sunset mixed with jack-o-lantern, custom blend of strawberry mousse/dusty rose, and the mane stripe is sea nymph and lucky clover.
Baby's mane and tail are rooted in the color lucky clover, and the mane stripe is spearmint.
Manes and tails are embellished in ribbons, bows, lace, various trims, beads strung on floral wire and transparent plastic pumpkins glued to their butts.
Finished with various rhinestones glued here and there
#gusty
#reverseGusty
#babyGusty
#mapleLeaf
#pumpkin
#fox
#owl
#custompony
#mlpcustom
#ribbons
#bows
#bling
#generation3
#g3
#generation1
#g1
#mylittlepony
#mlp
#handpainted
#artisancraft
#nylonHair
#autumn
#fall
#mushrooms
#moon
#mlpfandom
#unicorn