Joined

May 13, 2013
Messages

241
Awards

0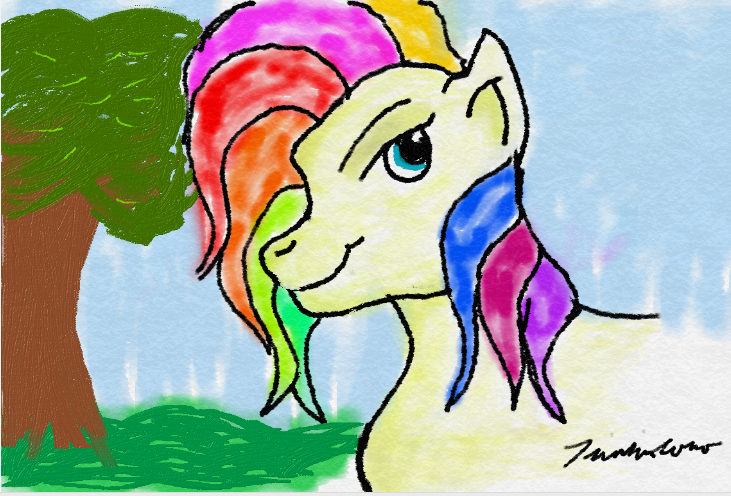 I was fooling around on my new laptop that came with Windows 8 and it had some snazzy little app called "Fresh Paint"
My origanl intent was to go into MS Paint and try to create an adoptable for Arena, TP, and maybe CS members to request; BUT curiosity got the best of me and I decided to try out this "Fresh Paint" and well...this is what happened.
I still suck at illustrating trees ._. and this is supposed to be some G3 like pony....I just know its not a G4.
Well, hope you
somewhat
like my little creation :s oh and that little black scribble is my artist name