Joined

Jun 8, 2005
Messages

2,164
Awards

0
My persona was 'born' last year, around Christmas and I love her very much!
She represents me in pony form.
She is a winged unicorn, because if I was a pony I would want to be able to fly but also be magical like a unicorn.
My favorite color is pink but I didn't want my persona to be all pink so I gave her a light blue body which reminds me of the clear sky.
Her hair are pink and yellow and her eyes green.
She also has three stars on her cheek.
Her symbol is an open book with stars coming out of it.
A book because I love books too much and the stars represent the magic and the fantasy that come from the books I read and love.
it's funny... I'm getting a tattoo soon and I made a sketch of a book with stars coming out of it and after I was done with it I realised my persona has the same symbol!!
Here she is:
by me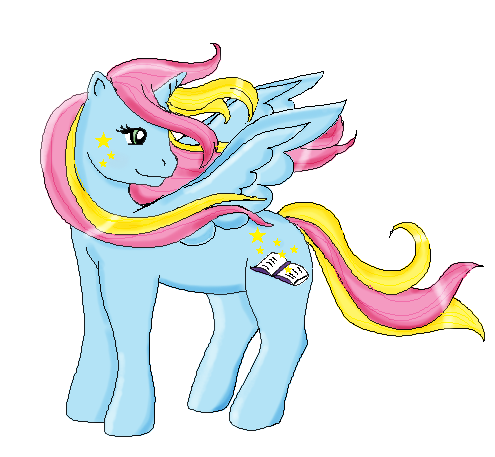 by SourdoughStomper
by TwilightWispers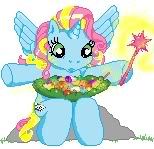 and the beautiful drawing made by Starblaze for a trade we made