Joined

Apr 18, 2013
Messages

435
Awards

0
I've been debating customizing for a while now, but just can't bring myself to practice on a real pony. So...I've started my practice with knock off MLP ponies instead. My first attempt was on an 80's style Dollar General baby: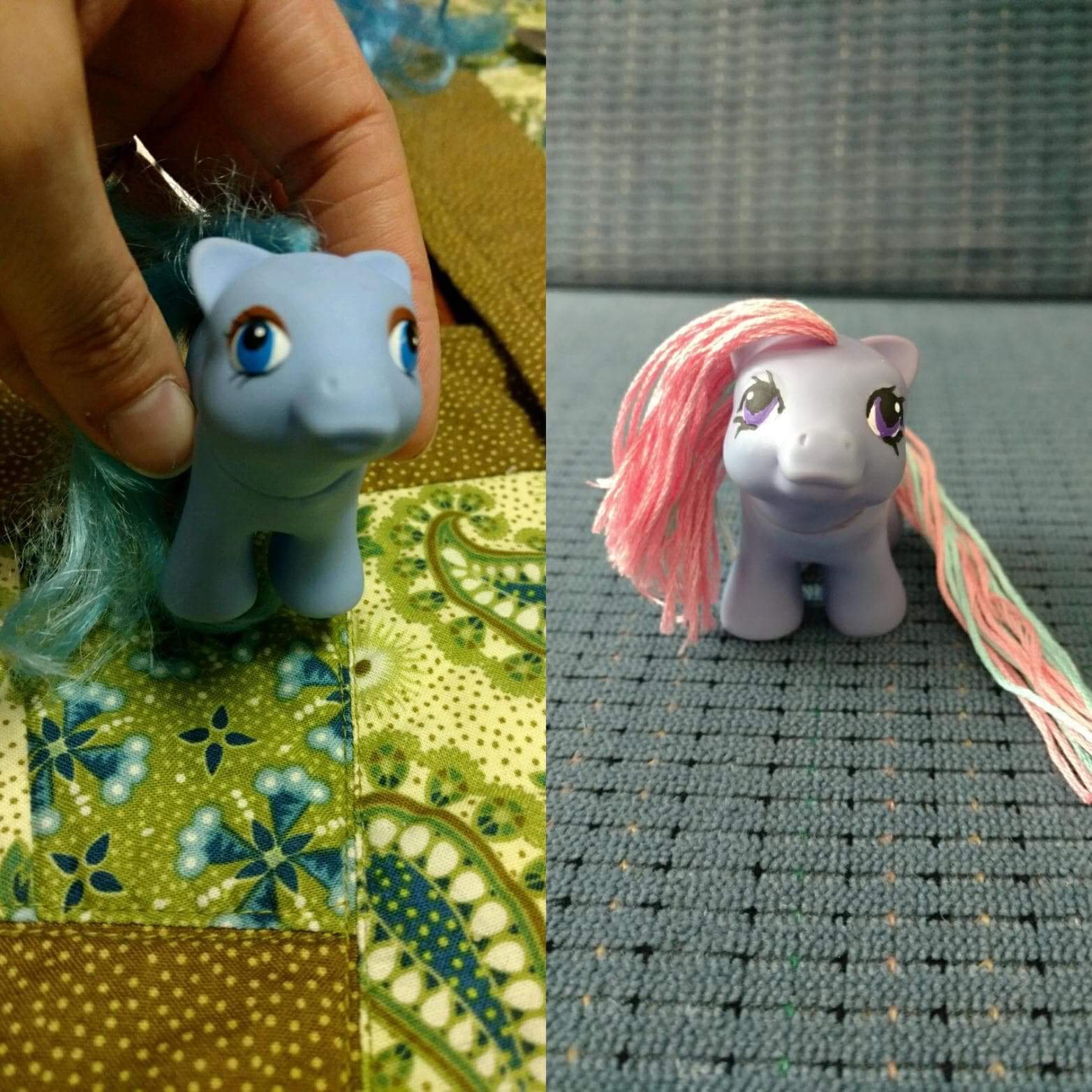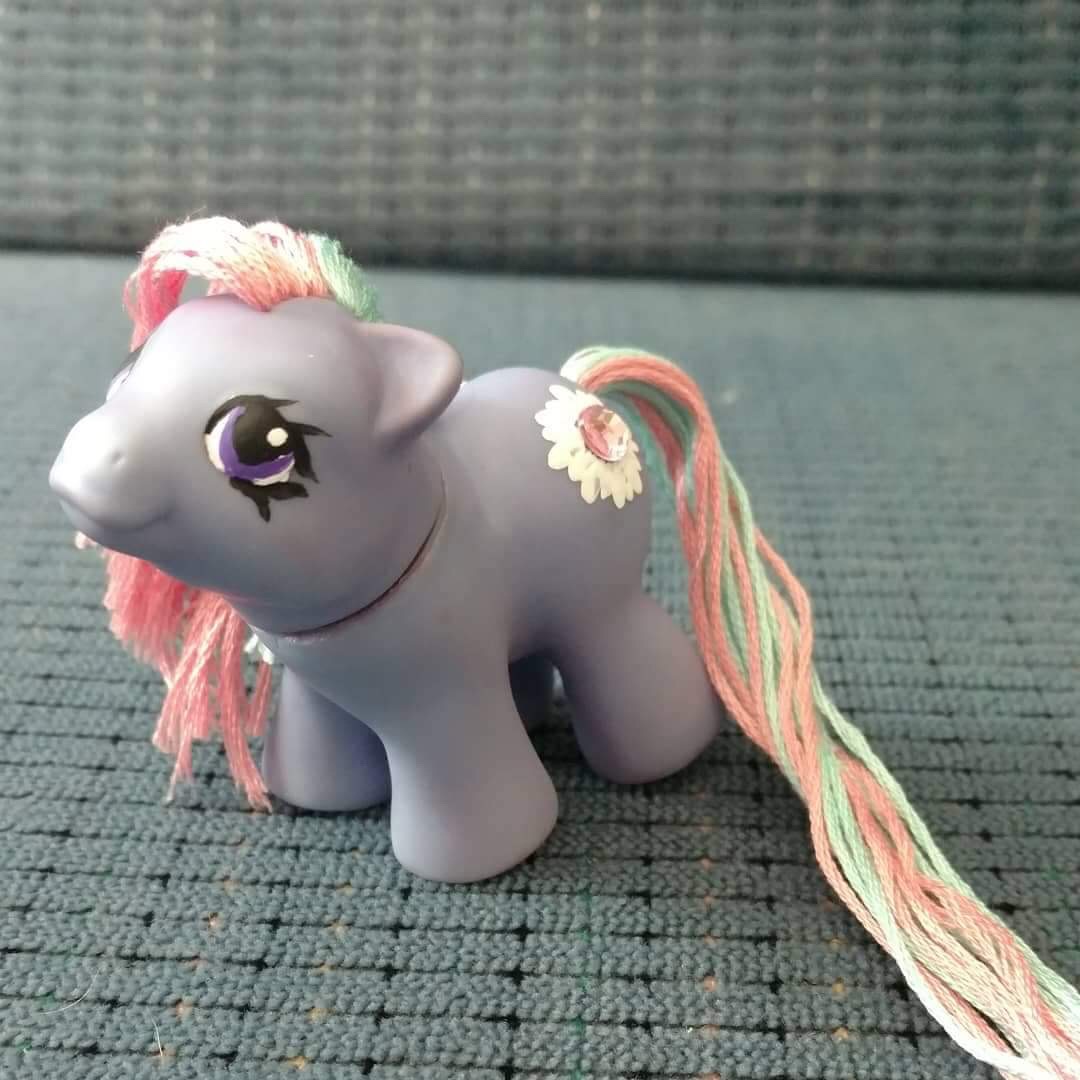 I dyed her with purple RIT dye, used cross stitching yarn in favor of regular yarn, and hand painted her eyes and flower petals. Thus, Daisy Doodle was born! Next I set my sight on what seemed a bait Cabbage Patch fakie but was pleased to find a super cute symbol after her oxiclean bath! But her hair was toast, so I gave her some new locks.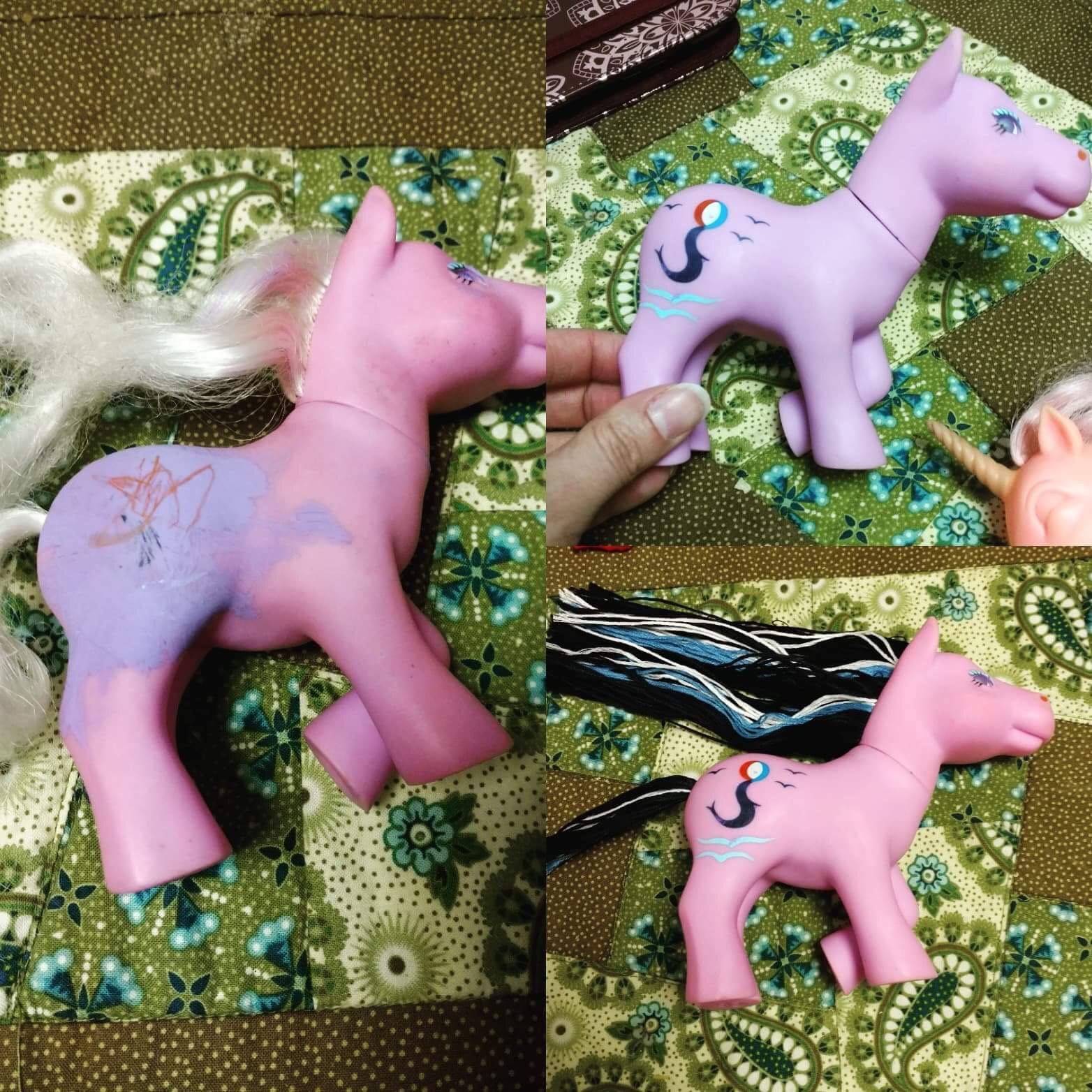 Then her partner in crime you can partly see in the first picture had her turn: the bait Totsy who was already missing her symbols and eyes got a turn! She wouldn't accept any kind of dye bath, so she became my first fully painted custom, Eveningtide!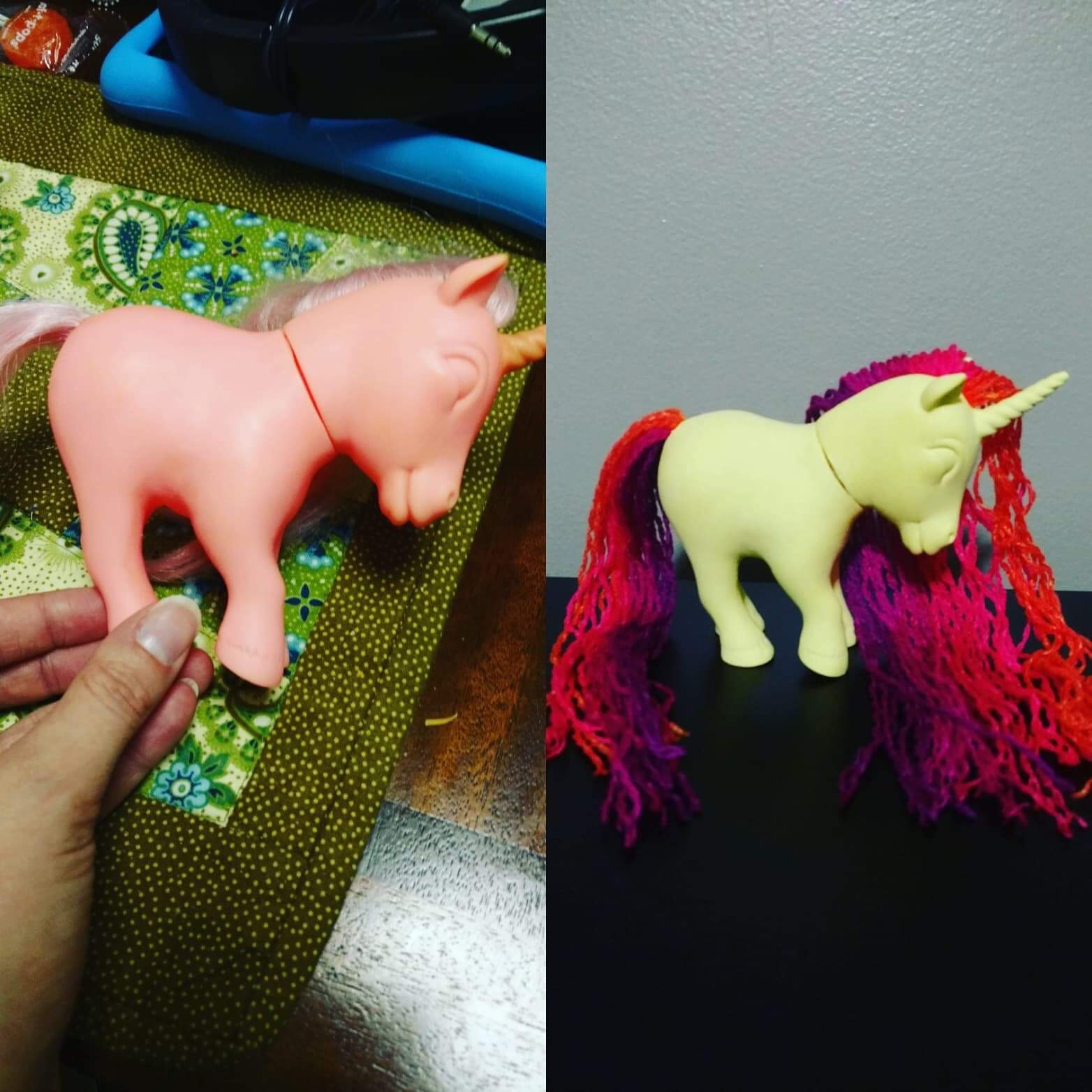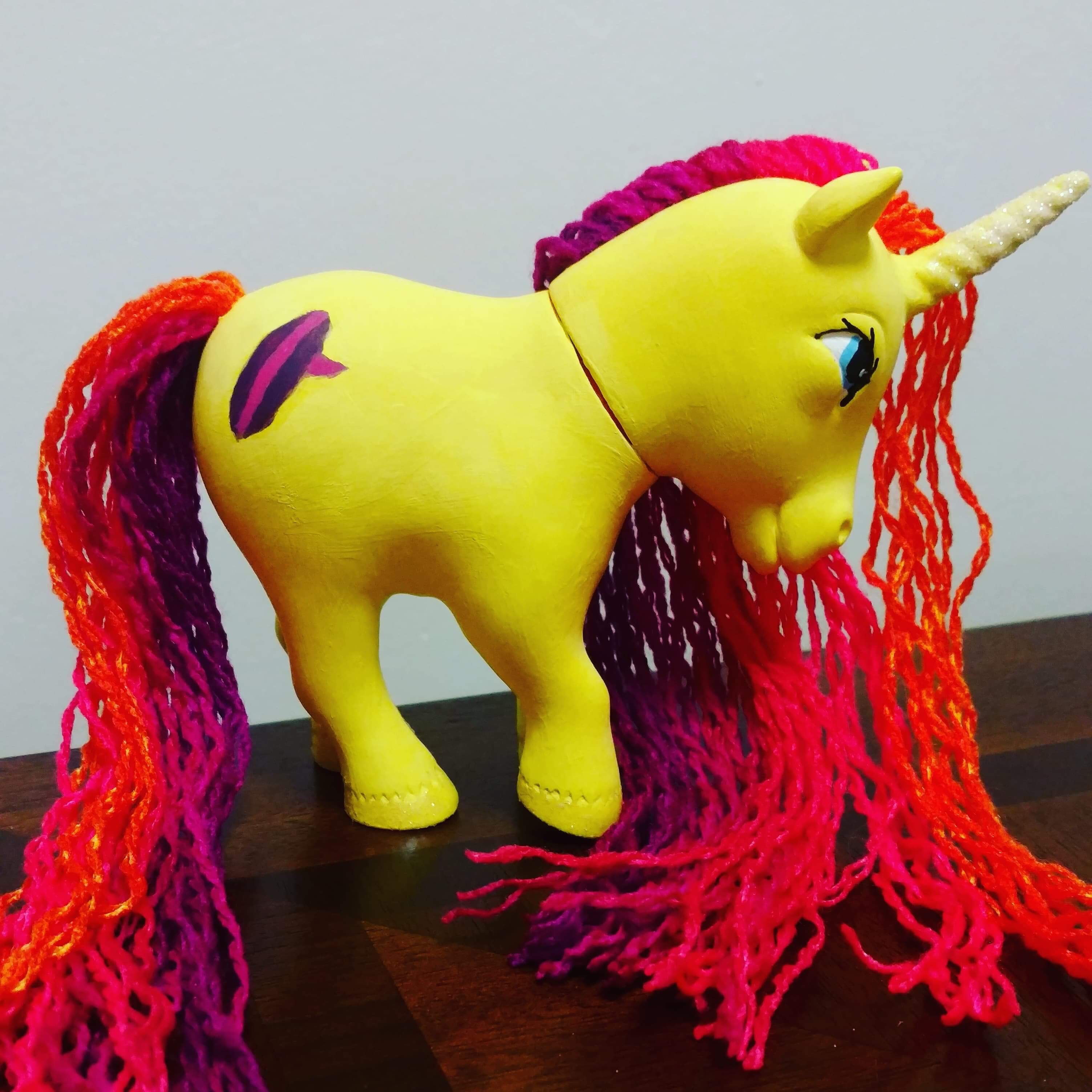 I used acrylic paints, refocused her eyes to a less creepy angle, and gave her sunset yarn hair. She was my first attempt at using paint pens for the eyes rather than a freehand brush.
And my latest custom has been my most bold yet. She started as a mint green fakie who I painted due to her glass eyes. Originally I was going to leave her this dark purple hue and go for something completely different...then inspiration struck. I swirled light blue, pink, and several different shades of purple as well as holographic glitter paint together and applied with a cotton ball to give her a soft galaxy effect. Then I put my pen skills (haha) to work and turned her into my first TAF style beauty. Midnight Sonata was born!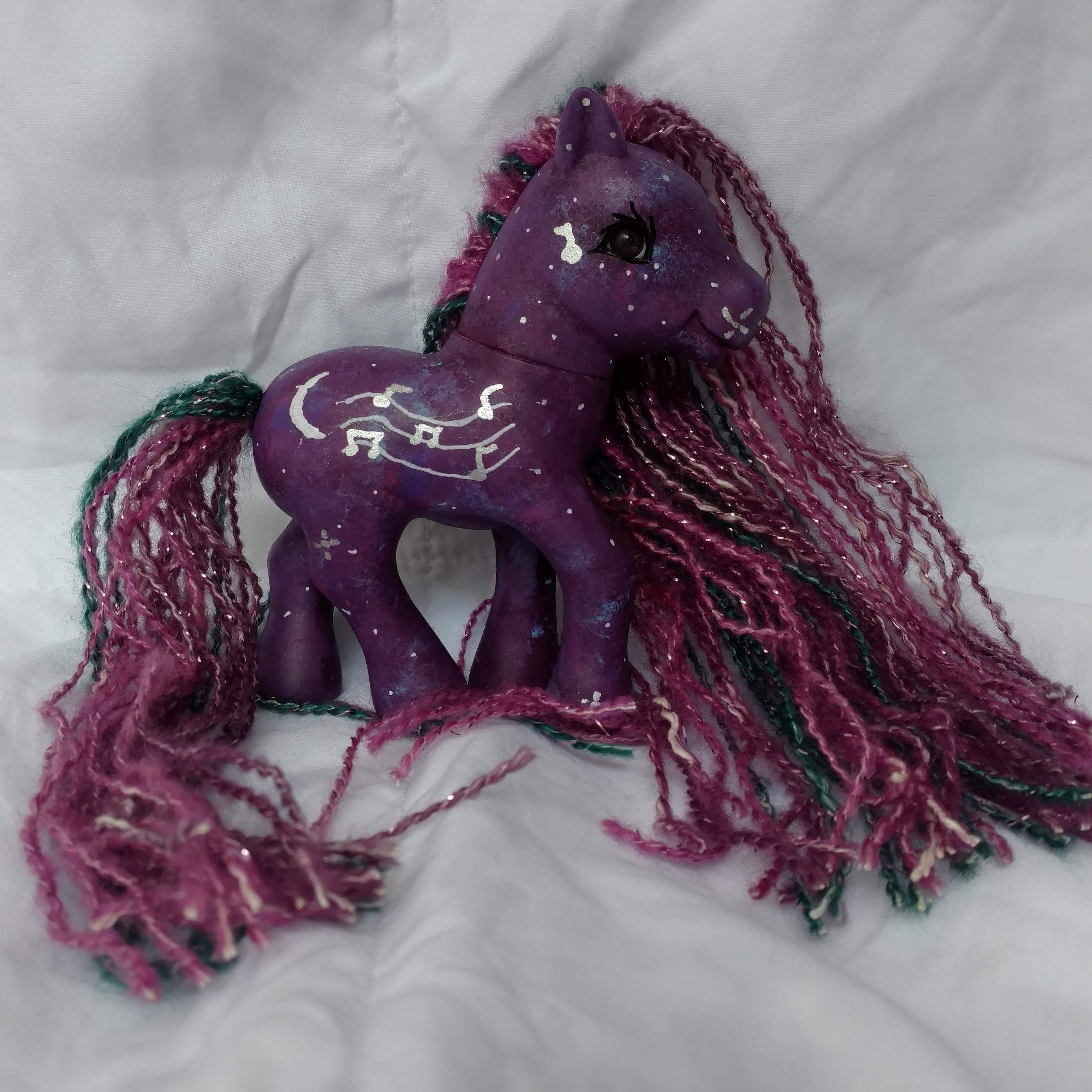 I have several other bait fakie waiting their turn currently, so I'll keep you posted on their progress! Hopefully one day I'll feel confident enough to try this on a real pony...
EDIT: Thank you auto correct for the title. Anyone know how I can change that from Faking to Fakie?