Hi! Just wanted to share how I store and sort ALLLLL those G3 clone brushes, backcards, and charms. (Please forgive the random sizes of the pics - photobucket was NOT cooperating today.)
Here they are, all spread out - I figured I'd snap some pics while I had them out like this. They're sorted by 4's. The first 4 Rainbow ponies together, first 4 Sparkles, then when they were released as 2 Rainbows/2 Sparkles, I counted that as a set of 4, etc...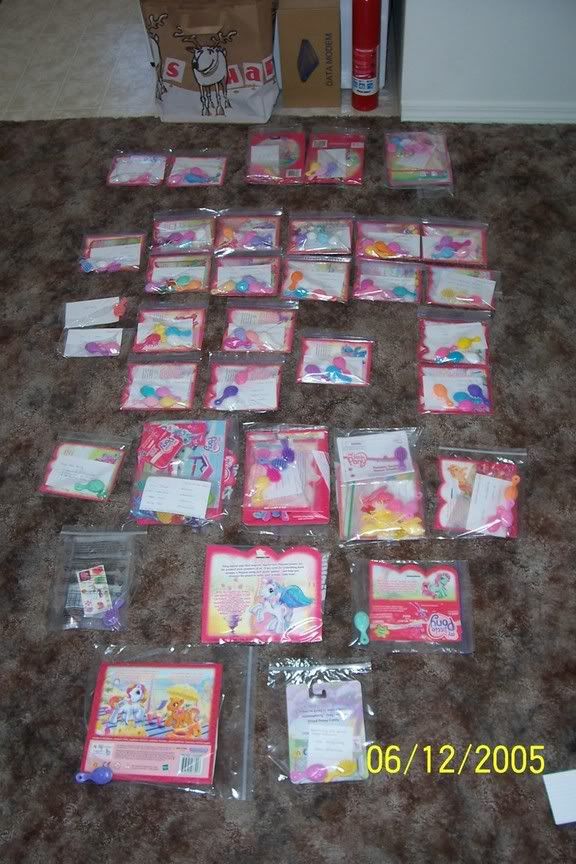 Each baggie contains the backcards, brushes (& charms tied to the brushes if applicable), and an index card with the set name and pony names matched to the color brush.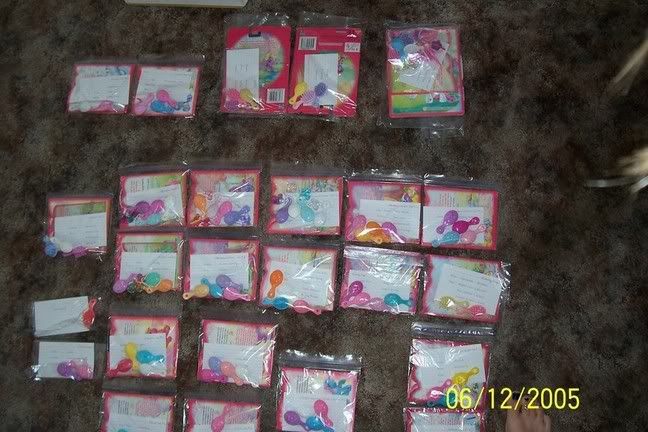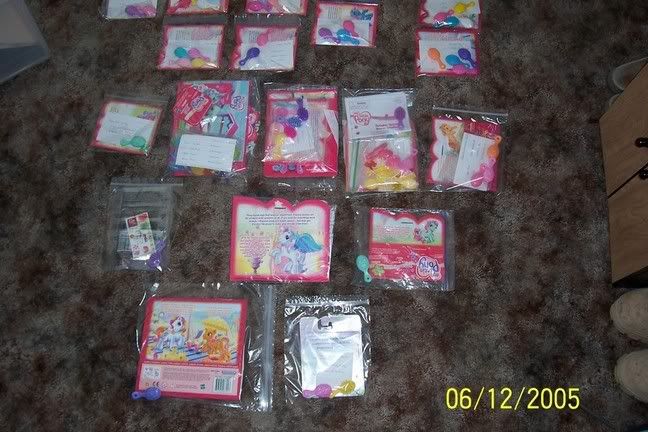 Here's a closer pic...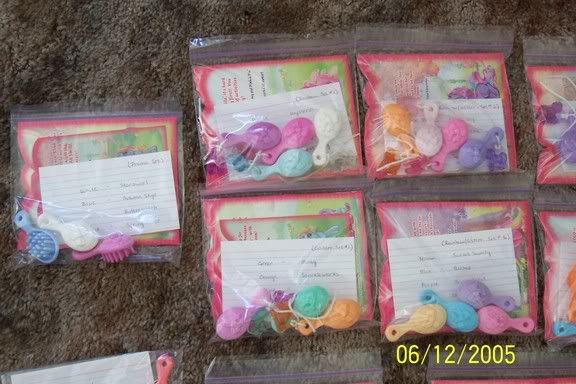 Then, they all go into plastic bins to keep them neat and organized and safe.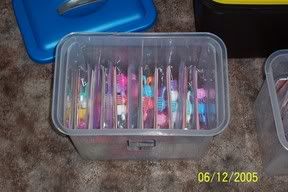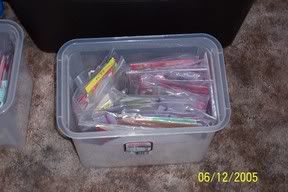 I'm really not this anal in real life - just with my collection. I may not have any clean utensils, but 20 years from now, I WILL know exactly which blue brush went with which pony! *LOL*
Then accessories are stored similarly, in individual baggies according to sets and then put into a plastic bin.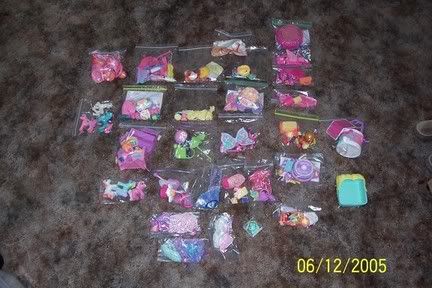 So there you have it!
-Kelli