So Soft Pony, So hard to clean
Joined

Apr 25, 2012
Messages

1,920
Awards

1
I'm going to share here my latest drawings.
I draw from time to time just as an alternate artistic outlet... I customize ponies so much, some times after hefty projects it's just nice to unwind with some sketches. :heart:
All drawings are first sketched in pencil, then inked in various sizes of pens, then colored in watercolor pencils. Highlights are at times finished off with acrylic paints, and about all drawings are highlighted in white milk gel pen.
First off, my fursona Mana Lai Ayerus.
She represents my favorite animal, my favorite colors, and my love for animal prints.
Next, a Legend of Zelda potential tattoo concept I cooked up for a friend that requested it.
I went ahead and strung together scans of all 3 phases one of my drawings go through.
Third, a potential Cutie Mark persona design for a dear friend's ponysona. I need to redo the design and simplify it a bit.
Ink & Color versions:
Lastly, I lovingly and jokingly turned a friend's fursona into a chibi octokitty. xDD For the love and cuteness!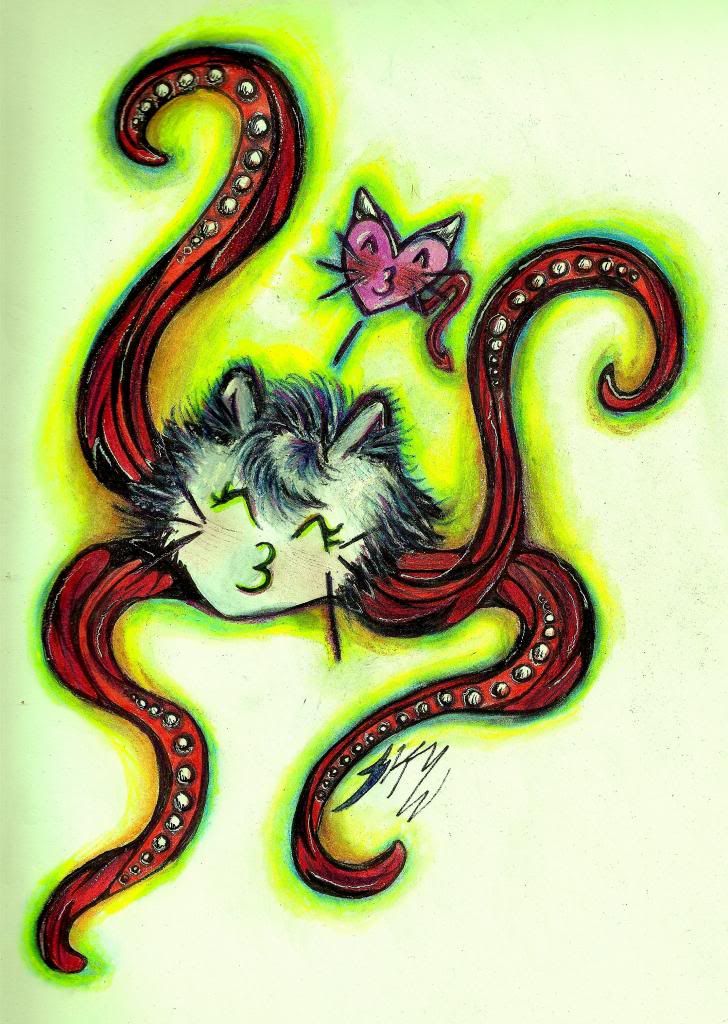 My work isn't that good, and there's tons of flaws all over the place... most of the time I don't even notice them until after they're fully inked and colored. >_____<
But I still enjoy doing them so much... ^.^; I'm human and am imperfect -.-