Joined

Aug 15, 2012
Messages

301
Awards

0
Hello all!
I was just wondering if anyone has some info about my recent Argentina Bluebelle, I bought her from ebay and I looked up info about her (like I do with every pony I buy) and I found no information about one with 9 stars. There's ones with 7 or 12 I found, but nothing about 9 stars, and none are missing as the stars fit nicely and no traces of anything faded at all, and both sides have 9 stars.
Here's some photos for identification: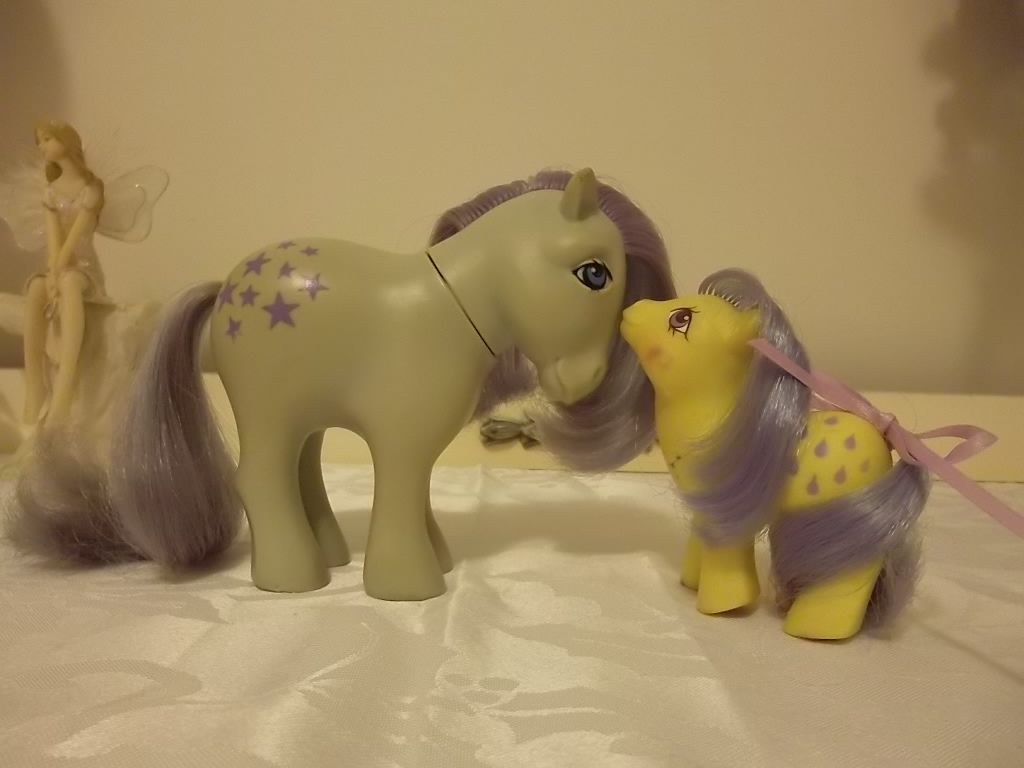 (Sorry about the baby lemondrop, only photo I took of Bluebelle in full size...)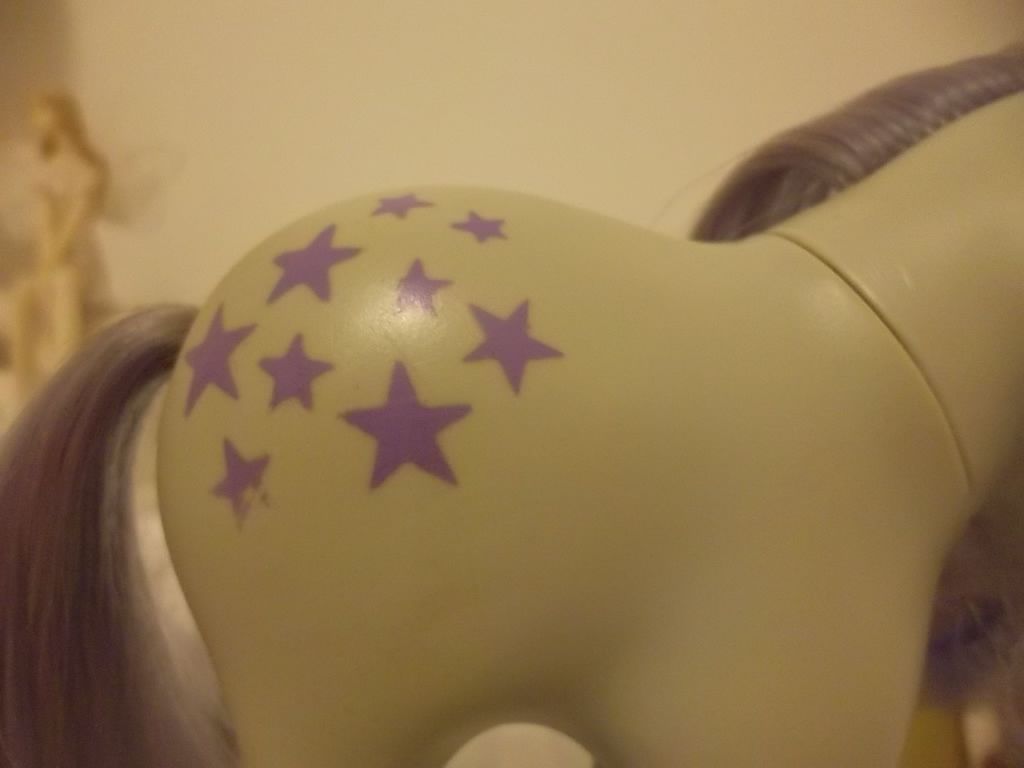 She also has three bottom lashes on both eyes (faded though) if that helps!
Sorry to bother everyone I'm just so curious about her! :smilepony: Any help would be really cool